WordPress Donation Plugin AidWP
Stripe Donation Plugin WordPress – AidWP allows you to collect donation or payment on your website via Stripe payment gateway.
This WordPress Payment Plugin is a simple, effective and powerful plugin you can trust.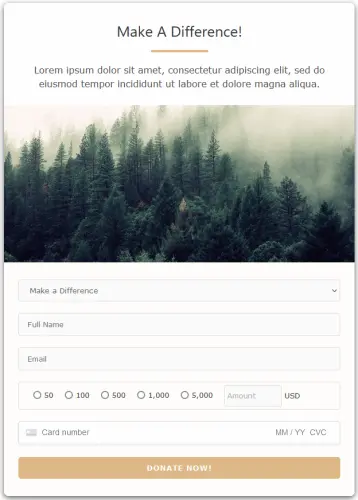 Trusted by 5,000+ Nonprofits worldwide: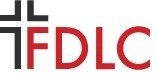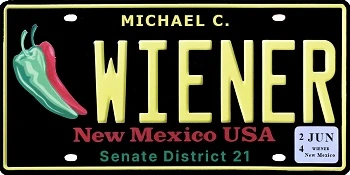 Easiest Stripe Donation Plugin for WordPress
This payment plugin can be use for Donation, Charity, Fundraising or Accepting Payment
Powerful Features of Stripe Donation Plugin
Take a look at the amazing features that Stripe Donation Plugin offers
You can set the form with minimal options to receive donation or payments if you do not wish to bother your donors. Minimal form options are:
* Donation Amount
* Full Name &
* Email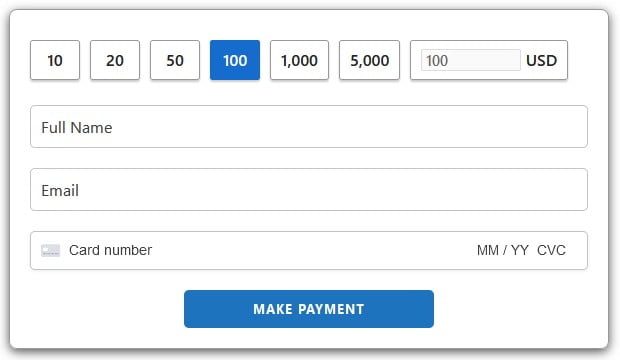 A full featured form contains lots of options including:
* Form Title
* Form Banner
* Form Description
* Multiple Donation Amounts
* Multiple Donation Options
* Donor Name
* Donor Email
* Donor Address
* Comments
* Card Number
* Captcha &
* Display Total Donation Today
A complete donor list panel available at the admin panel where your can see all the information a donor puts during the donation (Not transactional).
You can also export that lists to a csv file!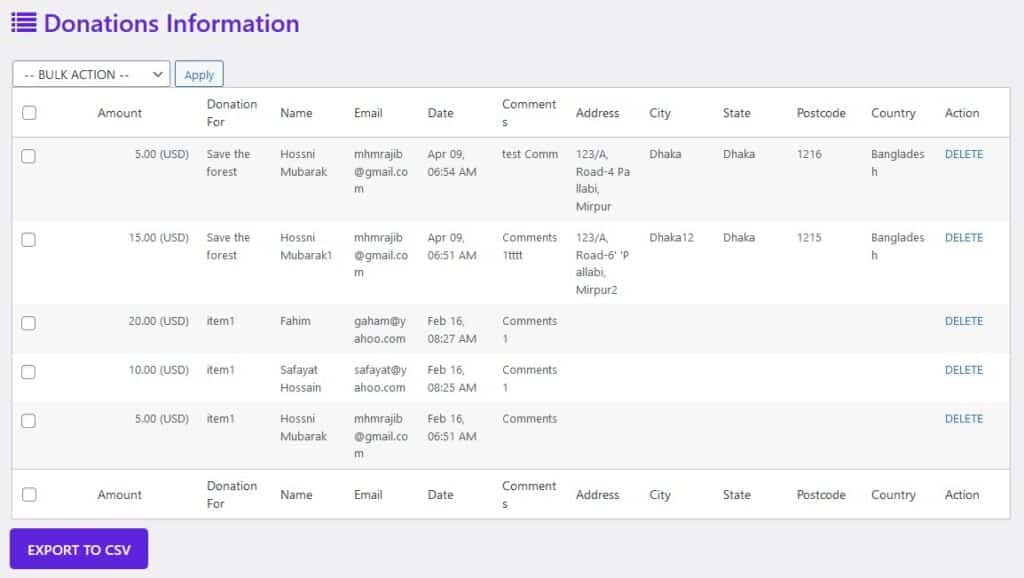 Customizable Receipt Email
Receipt Email - HTML Template
I highly recommend WP Stripe Donation plugin as a donation platform for charity and community organizations. It is very easy to set up and has a very appealing and user-friendly design. Their support is very helpful and responsive. I am using this plugin on 2 different sites and it's super helpful, I highly recommend it!

I struggled with several stripe integration plugin for a donation website, until I found this plugin. It was what i needed. The installation was fast and easy, and the support from de dev was fast and effiecient. Nice work! Thank you for this plugin.
I went to the website for help and quickly they responded and helped me. They didn't rush me off the chat either. He stayed and waited until things worked again and was very patient. Thank you for that because I am new to all of this.
Meant a lot to me!
Plugin works perfectly! Thanks for the prompt help on FB Messenger. Very much appreciated. Great Support!
Easy setup and the plugin does exactly what it's supposed to do. I needed a minor adjustment and Hossni made the change for me within minutes. Can't ask for better support!
Plugin provided basic fast and easy ways to edit a stripe donation form with a variety of different options. Support is quick to respond and willing to work with you to help solve your problems.
Other Amazing Features - Stripe Donation Plugin
Take A Look At The Amazing Features That WordPress Stripe Donation Plugin Offers
Frequently Asked Questions
Do you have questions about WordPress Payment Plugin?