Here, we're referring to the purchase from the website. So, go through the FAQ menu on the navigation of the website. And then among the 3 pricing plans, choose one. On that chosen pricing plan, click on the Purchase button.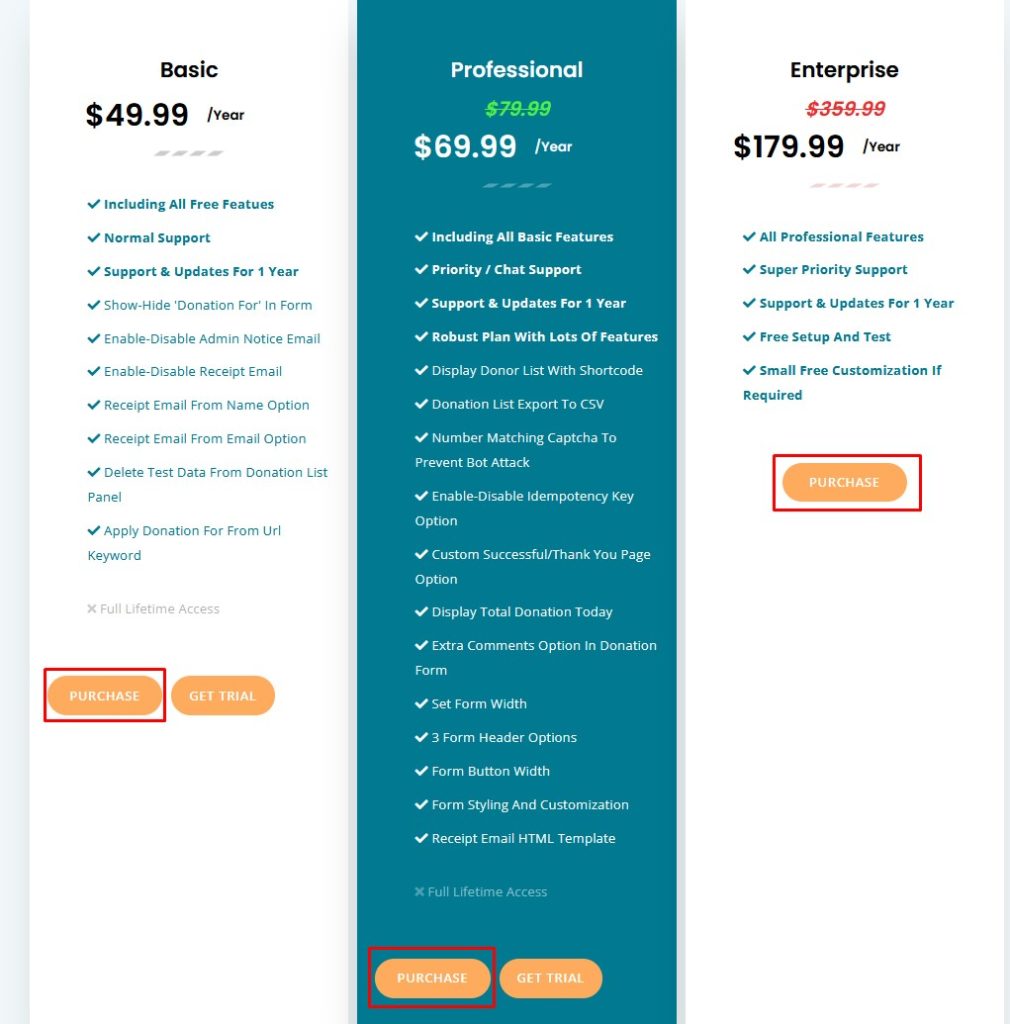 Now, you'll be redirected to another webpage. There, you can see options to buy Single Site License, 5-Sites License, and 20-Site License on a drop-down menu. Plus, there's also an Annually and Lifetime access option for each license.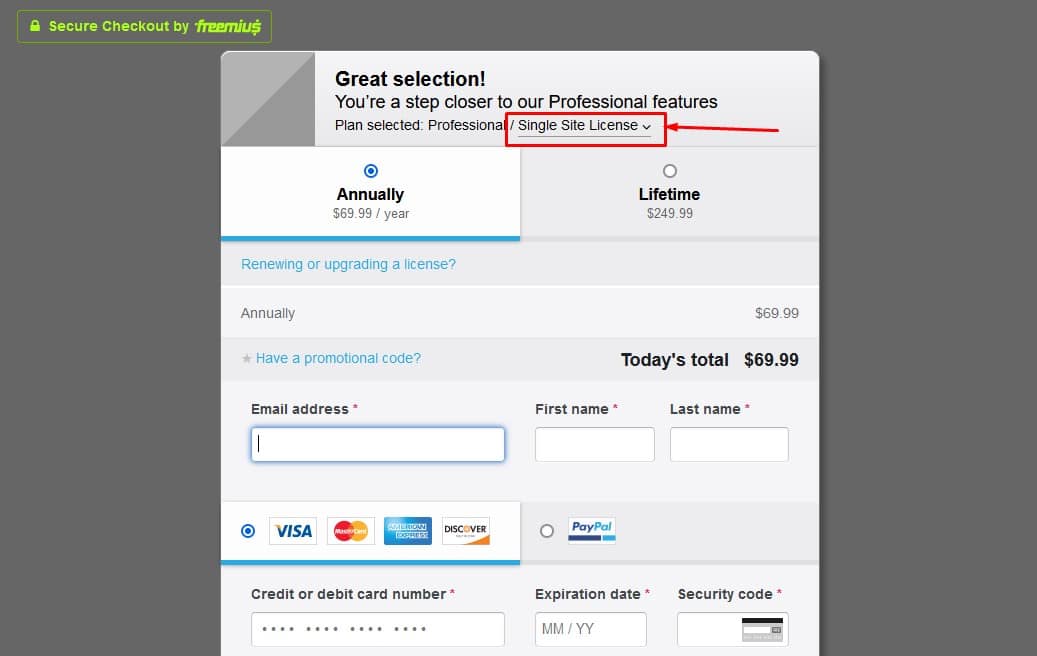 After you choose the license and payment option, you must enter your personal information including your email address on the form. Also, you've to fill in the payment information there and click on the Review Order button.
Note that, if you've got a promotional code, then you can also enter that.
Once you click on the purchase button, you'll get an email that contains the license and the download link. So, open that link, and the premium version will get downloaded on your system.
** You can also buy the plugin from your WordPress Admin Dashboard.
You need to click Upgrade from WP Stripe Donation menu and purchase your desired plan.